I've been driving since I was 16. (Well, since 5 if you count driving my parents crazy!)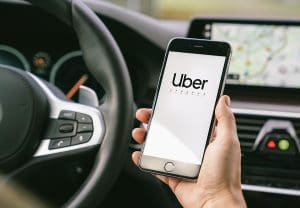 I've driven across country and back. I've done even more difficult trips such as going from the North Valley to Downtown L.A. during rush hour. About 7 years ago, I decided to drive for Uber to help supplement the teeny tiny money I was making as an entertainer and writer. That first year, I learned a lot! I learned how to drive while making sure 4 strangers in the car with me weren't causing too much trouble, as I watched 2 different apps on my phone, not to mention oncoming traffic! OMG! Man. That was close. There's been a lot of controversy lately about Uber's paying practices. Add to that the triple spike in gas prices since the beginning of this year, and it's even more of a war of the ride out there. Last night I drove for 3 hours. I was flat broke, with just $20 bucks to my possession. I got in my car around 4:30pm and revved up my traveling cash machine. Ooops! No gas. On yellow light. Well, there goes my 20. With just over 3 gallons of petrol, I turned on the app and away I went. My last ride was a pick in West Hollywood. A young lighting expert who was being sent home from a job, his boss paying for the ride on her account. The first thing I make sure with all riders these days is: Are they wearing a mask. Uber requires all passengers and all drivers to wear masks. (Although at time of this publication, Uber has since rescinded their mask mandate.) He not only wasn't wearing a mask, he had no mask, and told me because of a lifetime phobia of being pierced with needles, he was not vaccinated. I found an extra unused mask in my glove compartment and gave it to him. I really had no time to think whether I was literally potentially risking my life for what: 30 or 40 bucks?
More than just a driver…
Lately I've been opening up conversations with receptive passengers about tips. Most people – in my experience – do not tip; although that has improved lately, with a few "extra services" I provide, such a literally asking my passengers: "Are you all set and comfortable?" before we take off. They feel cared for. I also almost always try and get into conversations with people. Because I want to show interest. Because I'm bored. The two German tourist ladies I picked up yesterday from Griffith Observatory were a little naïve about what to see in L.A. Most people tell me "Universal" and that's it. I try and always tell passengers about "The Witch's House", which is located in Beverly Hills. Built on at Culver Studios back-lot in 1921 and moved to its current Beverly Hills location at Carmelita and Walden in 1926, The Witch's house serves as the point of fascination and imagination during my childhood. The woman living there at the time, fully dressed head to toe in black traditional witch's attire, would hand out candy to the kids. Recently the house was purchased by a real estate developer and refurbished in its odd Hansel and Gretel Disney design, through and through. When I'm driving in the house's direction already, I always ask if my passengers would like to see the house. They always do and I take them there and then take their photo in front of the house. This happened recently with a young Japanese couple who were thrilled to no end. Near the Witch's House is Century City.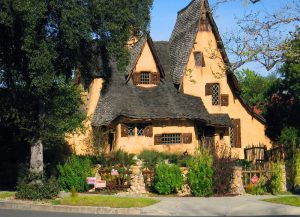 Hidden Secrets of L.A. only I know about…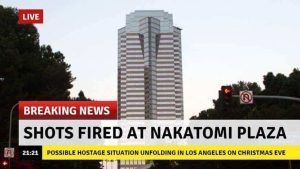 I ask my passengers if they know how Century City came to be. They usually don't. I then explain that it was a movie failure. In the early Sixties, Twentieth Century Fox produced the most expensive movie ever made. Cleopatra, starring then superstar Hollywood power couple Elizabeth Taylor and Richard Burton. Cleopatra was the most expensive Hollywood movie ever produced to date. Released in 1963, the film cost $44,000,000, which translates to an astronomical $419,000,000 today. The film tanked. A box office flop. For fear of losing the studio, the studio head at the time sold off the back-lot to Alcoa, the Aluminum Company of America. They build the aluminum city known as Century City. If there's time, I drive them to Fox Corporate HQ, which is the mythical Nakatomi Plaza in Die Hard.
MY LAST DRIVE OF THE NIGHT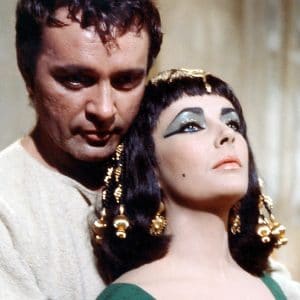 My last drive of the night was our unmasked, unvaxxed friend. We had a great conversation, including his hopes and dreams and how he has trypanophobia, an inescapable deadly fear of needles. I dropped him off and wished him well, but not before hinting that if he liked the ride, to let his friend the account holder know so I'd get a nice tip. I explained to his surprise that Uber only pays us drivers maybe 40% of the cost of the ride. That's right. The customer may see $75 on their app for the ride and think: "Gee. Why should I tip this driver? He's already making good money!" But no. On a 75 dollar ride, I would only get about $30. MINUS about 7 dollars in gas for the hour long rush hour ride. I was fed up. Proud of myself for doing my job. For working and trying to earn a living. But, I was beginning to lose my faith in humanity. After all, I'm a highly regarded writer and much loved stand-up comedian. Nothing's going right. I was hopelessly depressed.
This morning that tip arrived and my faith in humanity was fully restored.
For 310 Cash for Cars,
This is Steven Alan Green