We buy cars for cash in Canoga Park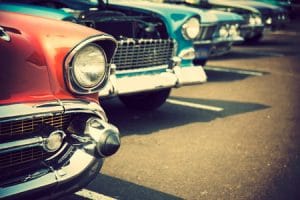 Canoga Park, fast car cash. Have a car taken up parking space on your property? Sell it now! We buy cars most years, regardless of their condition, running or not. Reliable experts buy your car quick as one hour.  We make it simple to sell a car, free lost title help, prompt, dependable service. Open 7 days a week. We love classic cars, call or click for a free quote.
How much is my car worth?
Call or click, our friendly staff will give you a price quote and advise on paperwork and pick-up options.
(818) 781-1043 or Free Online Price Quote
Junk Cars West Valley
Junk cars can be worth more than scrap. Cars that don't run, need body work, interior restoration, smog issues can still have value. 310 Cash for Cars pays more for many junk cars than junkyards do.  Call for a free quote, if we can't buy your junk car we'll help find another company that will.
Sell any type of vehicle fast!
Vans, trucks, sedans, coupes, sport utility vehicles (SUV's).  Get started toward the surprise payday.
San Fernando Valley number (818) 781-1043
Canoga Park is next to Woodland Hills on the south, West Hills just west, Chatsworth to the north, to the east Winnetka.
More about Canoga Park
http://www.seecalifornia.com/california-cities/canoga-park.html
We're part Los Angeles
Check out our BLOG