Cash for Cars with a Lost Title
When you want to sell a car, it seems inevitable the title will disappear. Many car owners believe it's lying in the glove box of the car.  It's the first place to look and the last place it should be.  A safe deposit box, under the mattress or even in a bible are much better places to keep the title to your old car. 310 Cash for Cars are the people to call for car disposal and lost title help.
Save a Trip to the DMV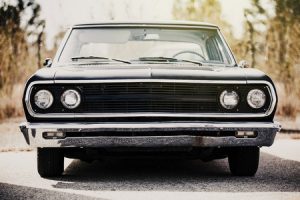 Titles can be replaced with a trip to the DMV or the Auto club. And, it may cost you more than a few bucks and half a day standing in line. You'll need the VIN number, license plate number and your personal ID.  Some states even require your insurance card as well.
DMV Title Services
If you don't want to go through the hassle of standing in line to replace your title you can hire a vehicle registration service to go to the Department of Motor Vehicles for you. Due to recent high levels of fraud the DMV is now requiring a notarized form accompany the reg service. Many reg services are notaries as well or you can find one locally. You can expect to pay $10 to $50, or more for a notary and from $15 to $100, or more for a licensed registration service.
A Simple Solution
Our buyers are trained in assisting you in filling out the necessary forms to replace the title at the point of sale. We provide the documents you'll need to sell your vehicle.  Call us (310) 204-2277 for a free market quote on your car as well as free lost title help!
We like to make selling your car easy and fast.
We buy clean cars, damaged, crashed, salvage and junk cars.
We're 310 Cash for Cars. The only friend you need when you don't need your junk car.