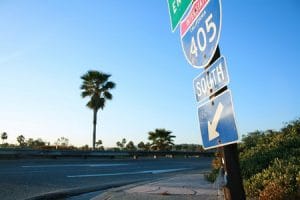 Cash for cars in Van Nuys
Cash for Cars Van Nuys. Our professional, friendly staff will buy your car fast. Call or click, describe the car you are selling. Receive an offer to purchase your vehicle right over the phone or by Internet. We serve Van Nuys, Sherman Oaks and North Hollywood as quick as 30 minutes. Maybe the fastest car cash in town!
Sell a Car Fast
Car cash as quick as one hour.
Call (818)781-1043 or free online price quote.
Sell your car any condition

We buy cars, vans, trucks and sport utility vehicles (SUV's), classics, exotics, whether they run or not.
Junk car tow away
Junk car buyers. If we can't buy your junk car we'll help find a company that will!
Lost Title?
Our buyers are trained to help replace lost titles, bring all needed forms. Save going to the DMV, call us.
What's my car worth?
Car's worth based on factors including mileage, operation, mechanical issues, interior and exterior condition.  Once we've learned more about your car, we'll let you know cash value.
San Fernando Valley Call  (818)781-1043
About Van Nuys
Van Nuys, the heart of the San Fernando Valley,  home to about 100,000 people; the main thoroughfare, Van Nuys Boulevard, noted for car dealerships, Auto Row. Similar to a county seat, with Government Center (Erwin Street Mall) containing Los Angeles County Superior Court rooms, Van Nuys police station, offices for Los Angeles City Hall, Van Nuys State Office Building and a Public Library.
Van Nuys Airport
Van Nuys City Hall
https://locator.lacounty.gov/lac/Location/3177266/van-nuys-city-hall
We're part Los Angeles
Check out our BLOG
310 Cash For Cars