Classic Cars Buyers in North Hollywood, CA
Are you a fan of vintage automobiles and purchase different models after a few months? Then, you must always think about selling the previous vehicle before purchasing a new one, right? Imagine finding a reliable resource to sell the automobile that not only praises your choice but also pays a fair amount in return.
310 Cash for Cars is one of the best classic cars buyers in North Hollywood, CA. The good news for the customers is that we remove the vehicle because skilled professionals can pick it up from the client's place and tow it away. It means the customer does not have to worry about fuel consumption or towing charges.
On the other hand, we give the client this surety that no matter the automobile's condition, we are always willing to buy it. Our experts have in-depth knowledge of the antique stuff; therefore, it takes them only a few minutes to detect an X-factor in the vehicle, making it unique.
After a thorough inspection, a competitive offer is given to the customer so that he feels content. It is the quality of our professionals that they never treat any vintage item as mere junk and always appreciate the client's choice by telling him why they have found his possession attractive and eligible to purchase. So, are you looking for classic car buyers near me? Call us now!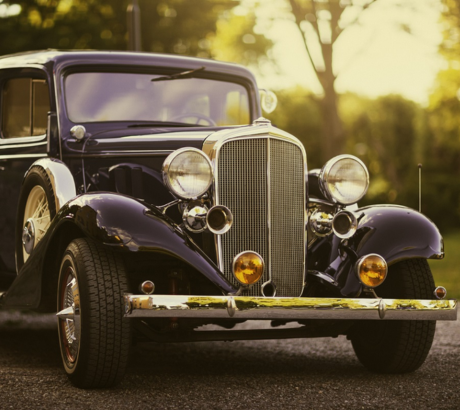 We Buy Lost Title Cars in North Hollywood, CA
Some people drop their idea of selling an antique automobile because it has no title. However, we are here to support them. Our classic cars buyers in North Hollywood, CA, show immense trust in vehicles that do not have a title. It is because it is possible to purchase by having a few details that verify that the seller is the actual owner of the automobile.
The buyers of old classic cars check for the VIN (Vehicle Identification Number) that is usually present under the driver's dashboard or on his side's door or frame. When they find the number, they immediately share it with the DMV (Department of Motor Vehicles) to verify that there are no-lien holders and that the client owns the item he is about to sell.
Another requirement for buying lost title cars is the license. When the customer has this official document, it becomes easy to purchase the automobile, and no inconvenience occurs to any party in the future. Even if damaged cars do not have a title, we still buy them because their material is valuable and can be used for the community's welfare.
It depends upon the customer whether he wants us to buy crash cars on the inspection day or the towing appointment. It is because the professionals give him the option that the client can get the hauling done the same day if he has changed his mind. So, are you searching for lost title cars buyers? Contact us today.
Salvage Cars Buyers in North Hollywood, CA
When the antique items meet with an accident or lose their actual shape and structure, most companies lose interest in them, thinking that the model was already old and a collision might have worsened its condition. However, this is not the case with us because we are experienced classic cars buyers in North Hollywood, CA.
As antique car buyers, our experts buy salvage vehicles also. It is because whether the automobile is in its original shape or has been separated into several parts, it always has something special that makes it useful. The salvage cars buyers only note how old the model is, and the most incredible thing about our policy is that the older the model, the more the offer.
The company's primary motto is to collect vintage vehicles and use their parts in the best way possible to produce fancy and comfortable cars.
Our organization is well-known for having top classic car buyers because the professionals have an eagle eye that always finds an amazing feature in an automobile regardless of its condition. So, are you seeking damaged antique car buyers near me? Ring us a bell now!
24/7 Local Car Buyers in North Hollywood, CA
As local classic car buyers, we offer reliable, 24/7 assistance. It implies that whether it is day or night, the customer can contact us without hesitation. He should always feel free to call us even if it is the weekend because we always have several groups of experts available on the premises. Our classic cars buyers in North Hollywood, CA, are just a call away, and they quickly assist the client as best as possible. If the customer wants, they perform the inspection and towing on the same day.
So, are you also looking for buyers of old cars? Connect with us today because there is no better option than us.
Free Automobile

Towing

in North Hollywood, CA
Our organization does not charge any fee for the automobile removal or towing. These are complimentary services from us as classic cars buyers in North Hollywood, CA, because if we are purchasing the item, we are responsible for towing it.
Hence, it becomes a win-win situation for the customer because he receives a reasonable payment for selling the vehicle and does not have to pay a single penny during the project. So, what are you waiting for, then? Please pick up your mobile phone, dial the number mentioned on this website, and speak to our customer service representative. He will book your order and share a tentative offer immediately. 
Also, do not miss the opportunity to attend a free consultation session before the inspection because it is valid only 24 hours after the order placement. Our experts explain the entire process in the session, making it easier for the client to know what will happen on the assessment and appointment day and how he will get the payment.