Warning: Contains some satire
I've always said L.A. is like a combination of Las Vegas and Washington D.C.
Vegas because you come out here to become famous, you put your time and money and heart on black 22 and you spin that big wheel. D.C. because all the good stuff. The good auditions. The best hidden restaurants, even Fountain Avenue as the best most reliable east west route via vehicle, are secrets. Unless you're in the know, then they become your coveted secrets. You want to give someone in L.A. a good and meaningful birthday gift? Tell them the secret rush hour short cut from Barham to Victory Boulevard and voilà! You're the person of the hour. I came out here from Long Island in 1959. I was two. Took my parents months to find me. Seriously, it was a Westward Ho migration from the old country: New York to the New World: Disneyland. My father got a good California corporate job and we started our Beverly Hills tenure in the flats below Wilshire in a two story walk-up on Canon Drive and Charleville Blvd. My parents wanted me to have the best school system in the country and indeed I did. Beverly Vista was tops. The school district had loads of cash and therefore not a book nor visual projector was spared. In fact, being the seed of the film industry, where all the stars lived at the time, putting massive amounts of cash into the school system when it came to the arts, was paramount. It was also MGM and Warner Brothers. Beverly Hills was a cloistered world. A small town built by the movie studios. Literally at times.
Hancock Park
Driving in your classic car just 4 miles east of Beverly Hills (and 10 hours traffic) you get to Hancock Park. Dubbed "The Original Beverly Hills", Hancock Park was founded, like most interesting neighborhoods in Los Angeles. By property developers. Hancock Park is a "city park" (as it's known) in the "Miracle Mile" section of Mid-Wilshire. Now, other than finding a descent parking space on Berendo one day, I haven't seen any other so-called "miracles". However, there was that one time I caught a young man putting a discarded potato chip bag actually into a trash bin. It was then, I looked to the gods in the sky and said quietly: "Thank you!" The park is named for its benefactor, George Hancock, a California petroleum industry pioneer, who recognized the scientific import of the fossils found in the asphaltic deposits. He inherited the 3,000-acre Rancho La Brea (1,200 ha) in 1883 that included the La Brea Tar Pits, and found animal bones when digging for oil at them.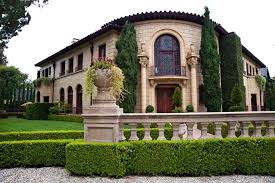 Those bones included those of the late Hollywood Siren Zsa Zsa Gabor. Until 1875, bones found in the asphalt deposits were considered remains of domestic stock and native mammals of the region. In that year scientist William Denton published the first mention of the occurrence of extinct fauna at Rancho La Brea. It was not until 1901 that the bones on the Hancock Ranch were thoroughly studied by William Warren Orcutt, a prominent Los Angeles geologist and petroleum pioneer, who examined bones he personally collected. Orcutt collected bones of saber-toothed cat, dire wolf, ground sloth and other fossils from the site, bringing the attention of the scientific community to the value of the La Brea Tarpits in understanding the late Pleistocene fauna and flora of North America. Orcutt eventually donated his fossil collection to John Campbell Merriam of the University of California.
Secret Underground Tunnels
Four miles east of The La Brea Tar Pits is an area just north of Fremont Place. Fremont Place is a privately owned park originally developed by three gentlemen, Charles Ingram, David Barry and George Briggs who intended to build an exclusive district of homes on the fifty acres site.  Like nearby Windsor Square, Fremont Place was promoted as a park-like refuge of sedate mansions.  Iconic rich folk lived in the exclusively "I didn't even know this neighborhood existed" neighborhood. King C. Gillette, the razor manufacturer, built number 100 in 1917 in the style of a Honolulu hotel with costly island coconut palms brought in to complete the look. A small stand of Hawaiian sugarcane remains in the back yard. The home later became the residence of James Francis Cardinal McIntyre, leader of the Roman Catholic Archdiocese in Los Angeles who added a chapel.  In 1918 Mary Pickford rented number 56, the two-story Beaux Arts mansion built for Helen Mathewson, former proprietor of the Hershey Arms Hotel. A.P. Giannini, the founder of Bank of America lived for a time at 108. Incidentally, Bank of America was originally the Bank of Italy. (Would I Lira to you? ) Department store heir Adolph Sieroty and his wife Bertha hosted Albert Einstein for dinner at number 85. (genius idea) And, I heard rumor Mohammad Ali lived there too, or at least there was one neighbor you didn't want to mess with. Just north of Wilshire Boulevard, the invisible and constantly flowing river dividing the very rich from the super-rich, is a wonderful neighborhood of historic houses, including the home of former Mayor of Los Angeles, the very admired late Tom Bradley. Whose home took over legendary acting coach Lee Strasberg's daughter's home – Susan Strasberg – as well as an adjoining house.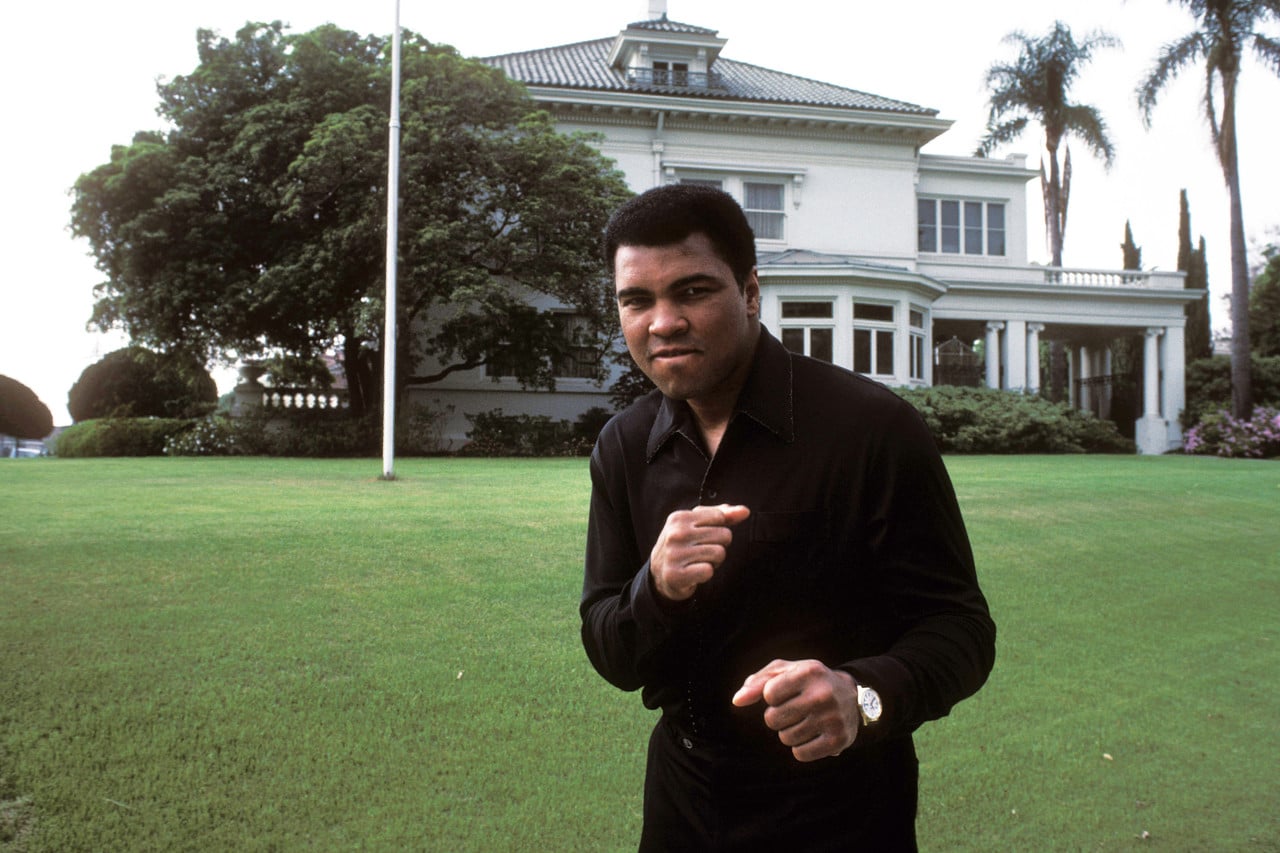 IN that very house, lived my high school friend Mike Freas. His mother and father were actors. I played drums in a high school rock band and we rehearsed in the guest house above the garage. The house itself has three stories and there was a mini-ballroom on their third floor and included a wet-bar. There was a door behind the bar which supposedly led down three flights and beyond down into hidden underground tunnels, which connected all the mansions in the surrounding neighborhood. I was told that's where Prohibition partyers would hide when the Keystone Cops came a knocking on the front door. Or was it a rudely awoken Mohammad Ali? Or maybe even…. Francis Albert Einstein with his date Zsa Zsa Gabor?  In any case, years later after the band broke up, a young guitarist moved into our rehearsal space.  Andy Summers would – just a few years later – form The Police.  Either way.  Whether it was the Keystone Cops trying to arrest gin runners or tell Summers to keep it down, the Police were definitely involved.
I don't think we'll ever really know.
For 310 Cash for Cars,
Tommy Turnpike
5/16/22